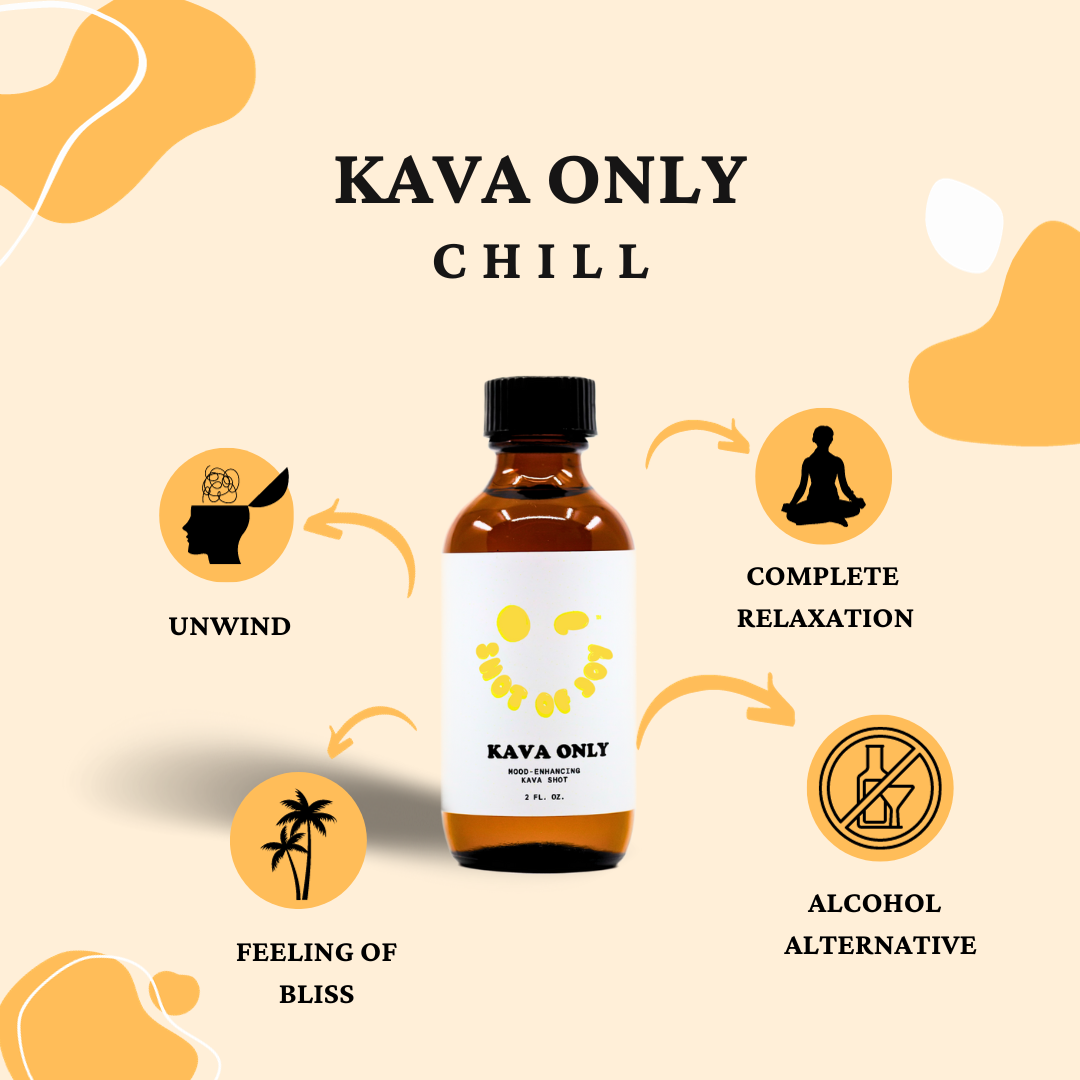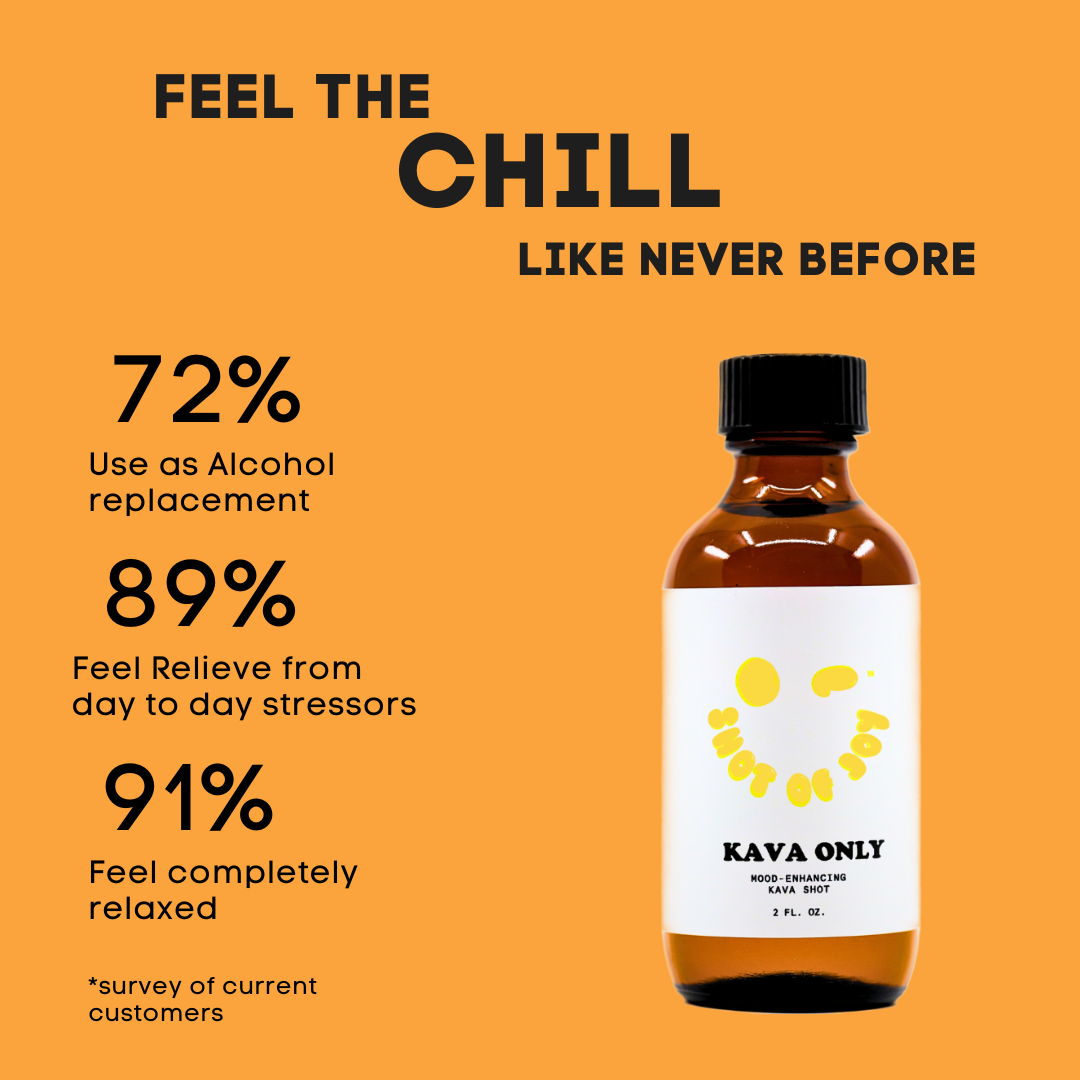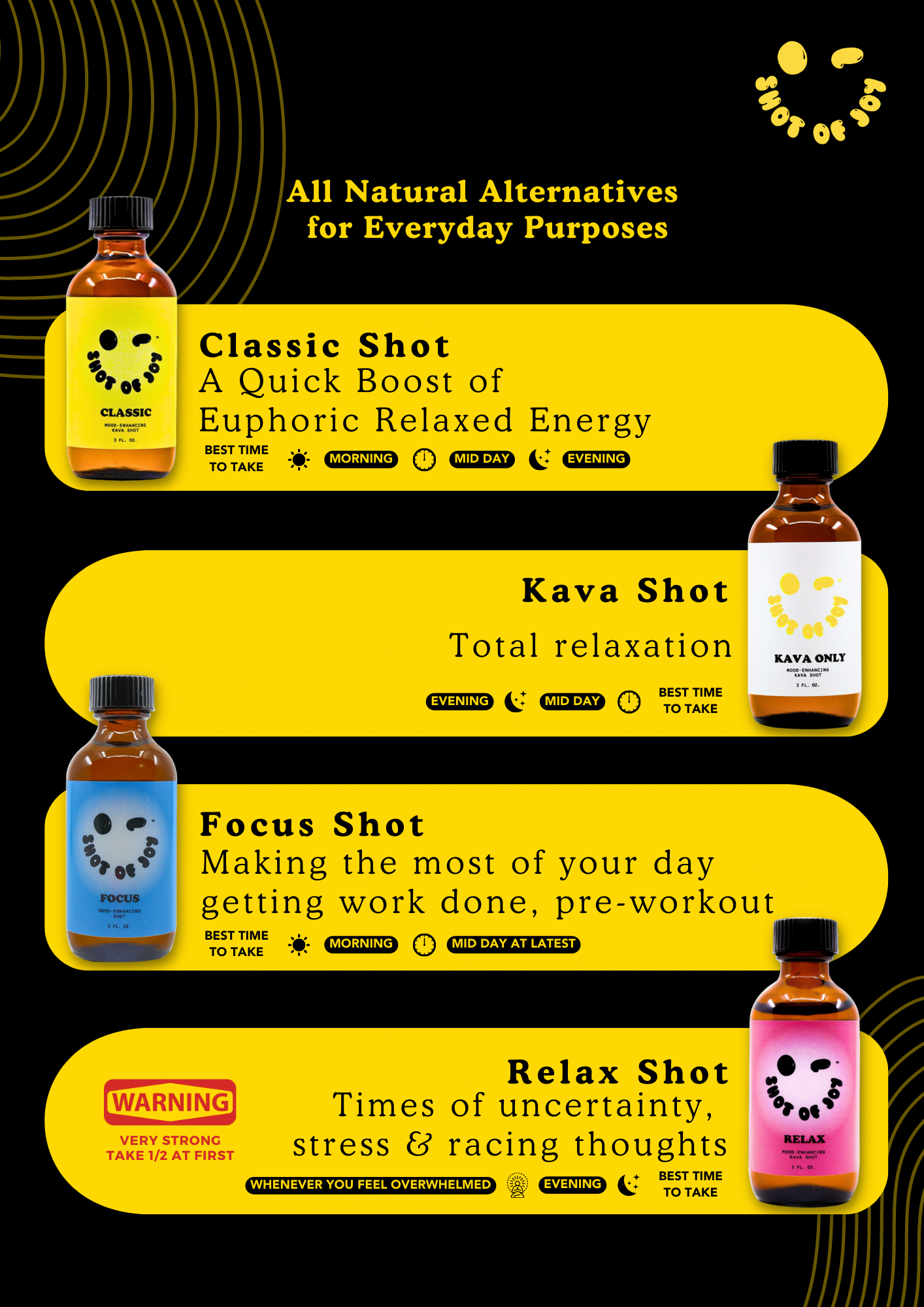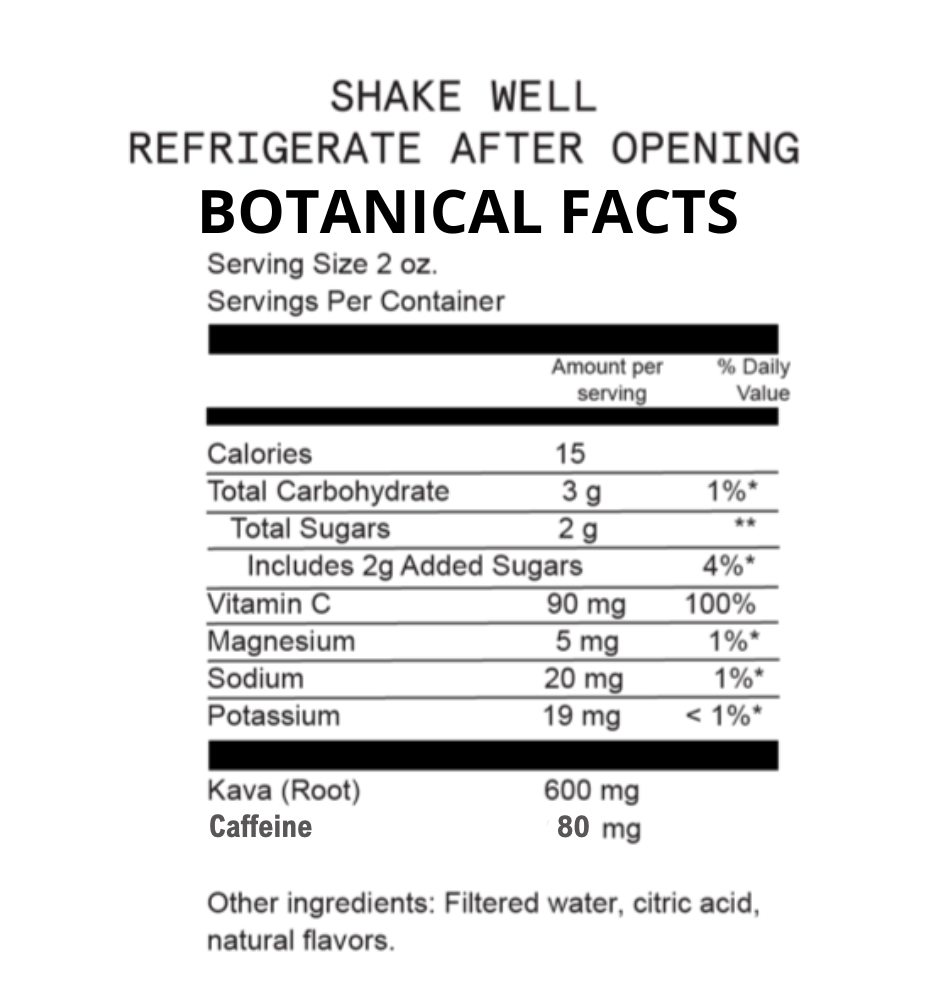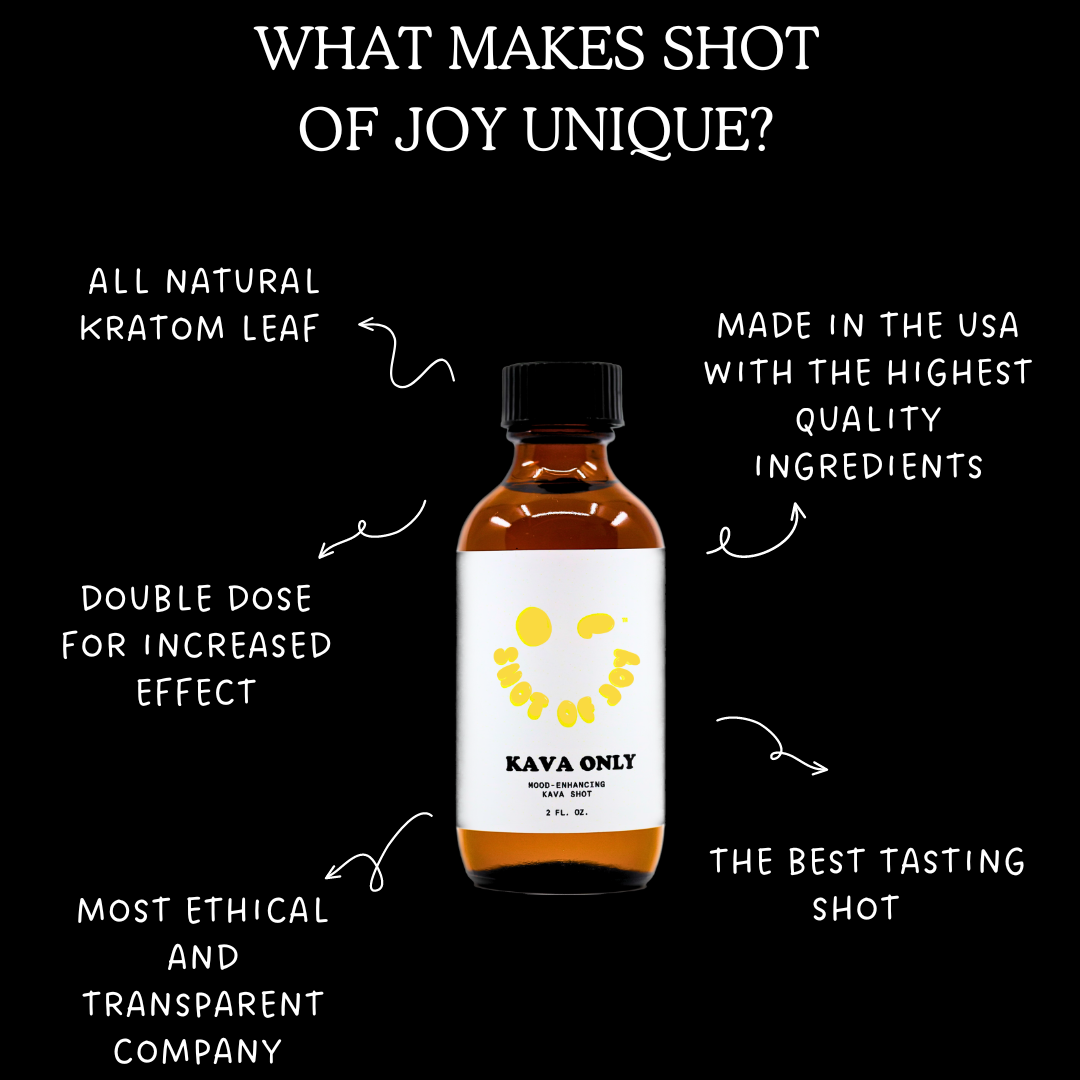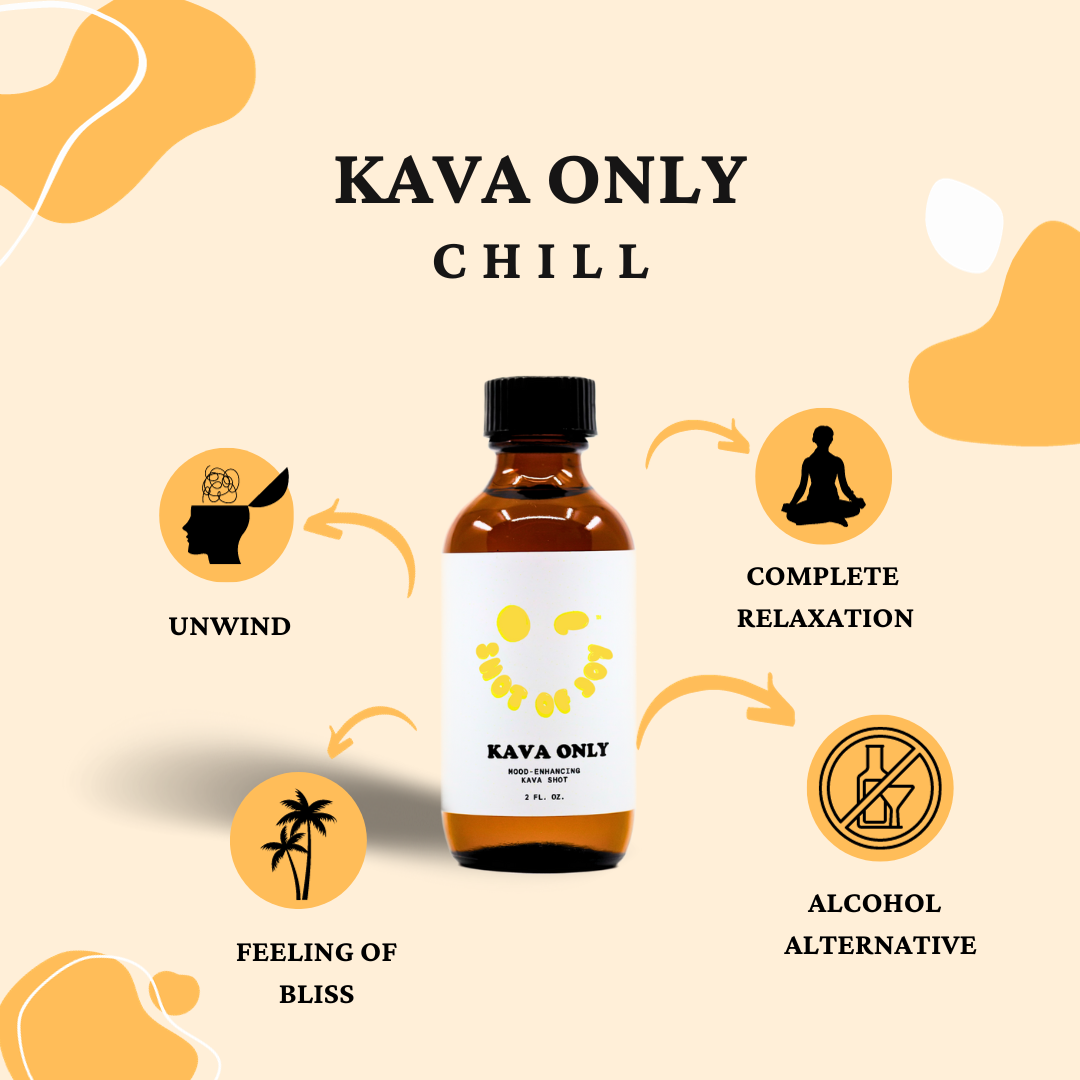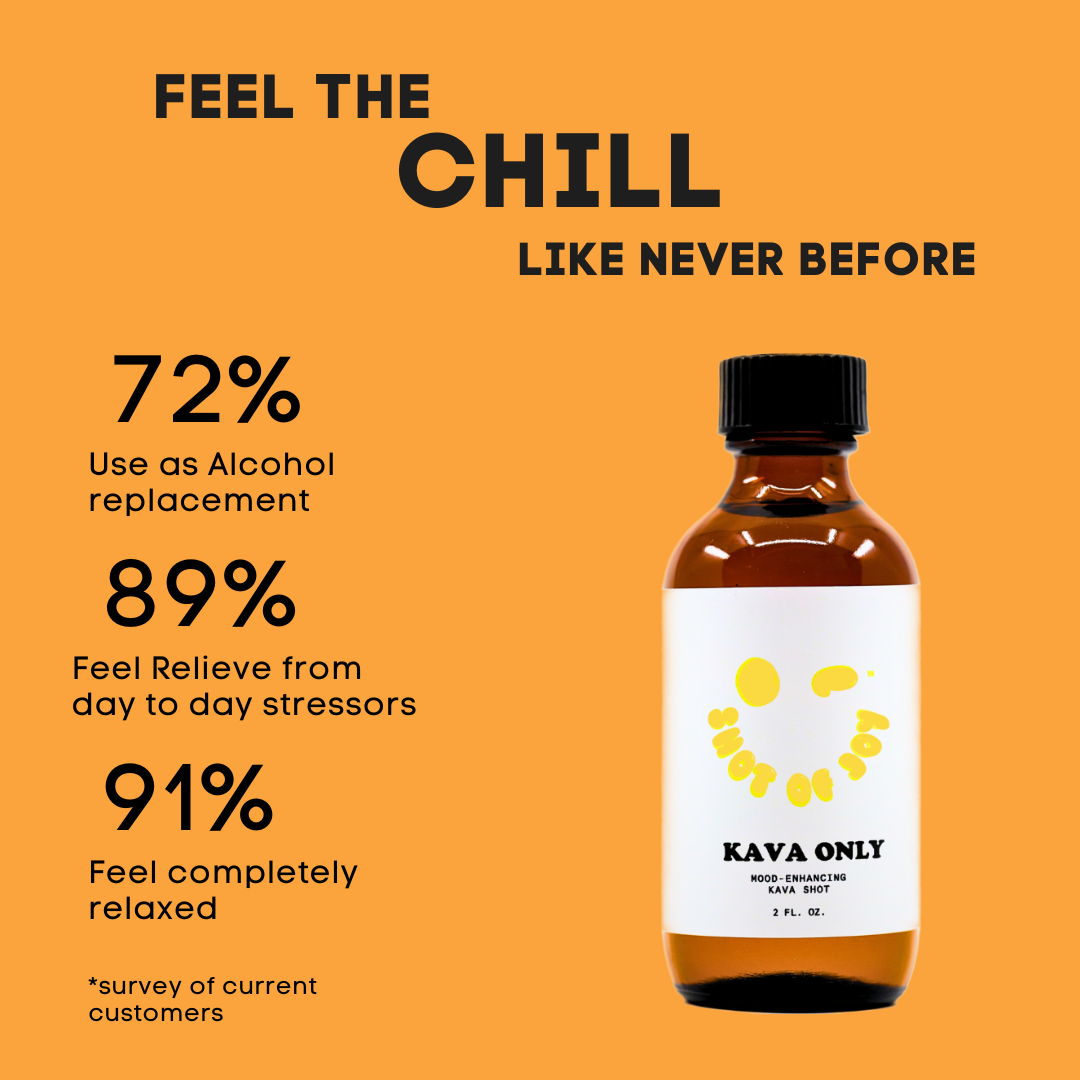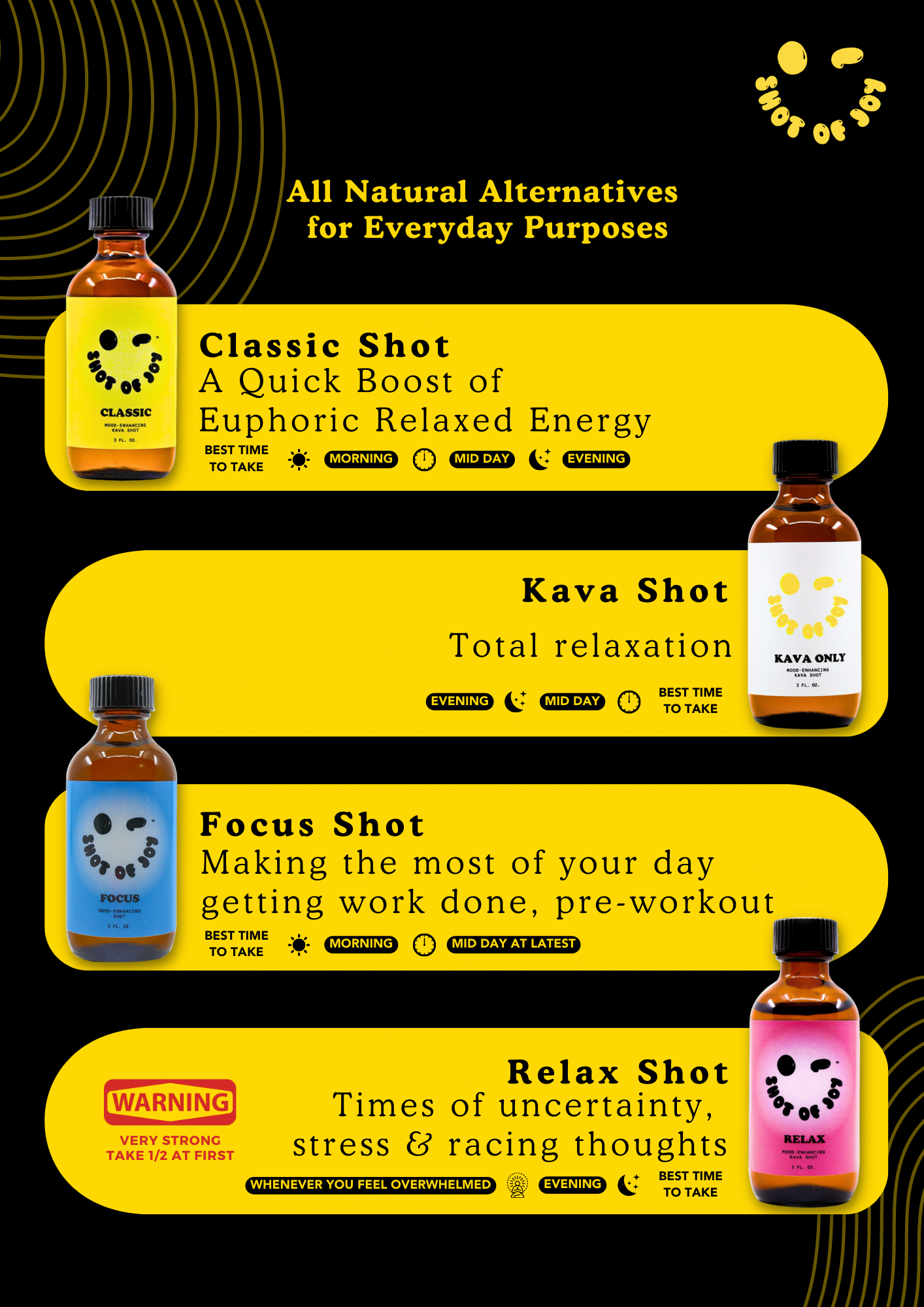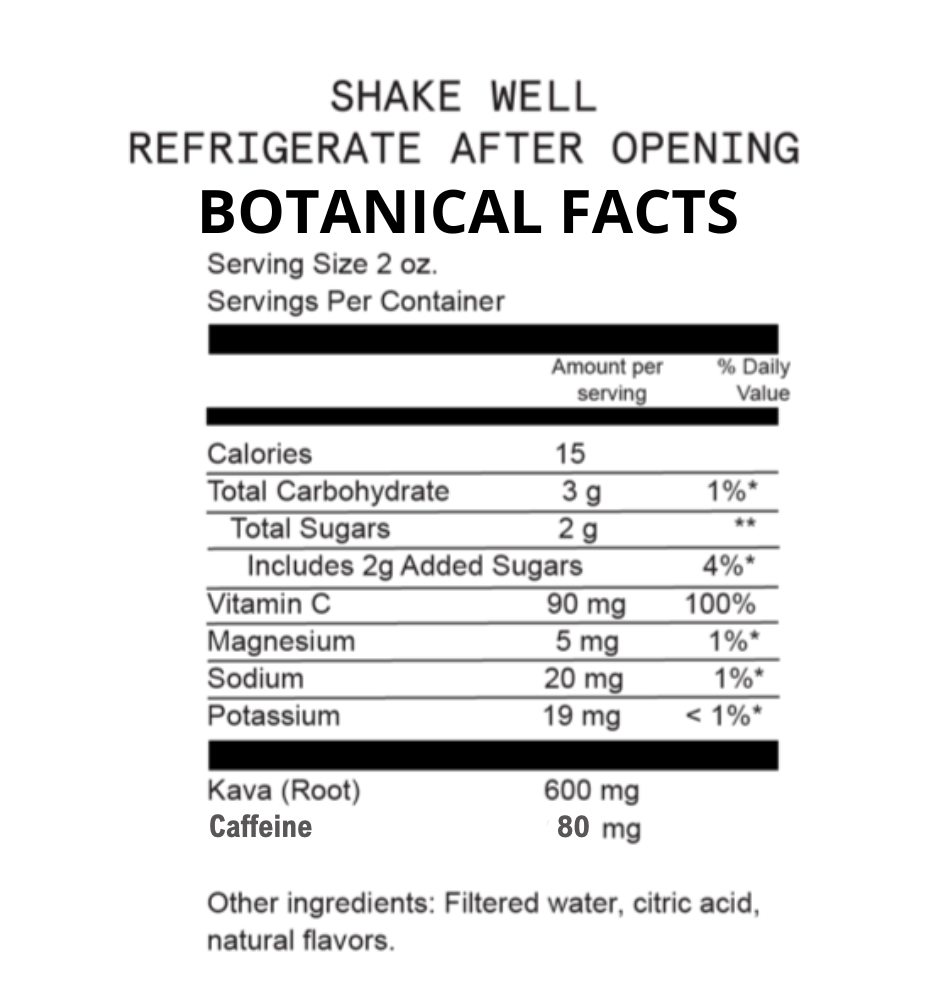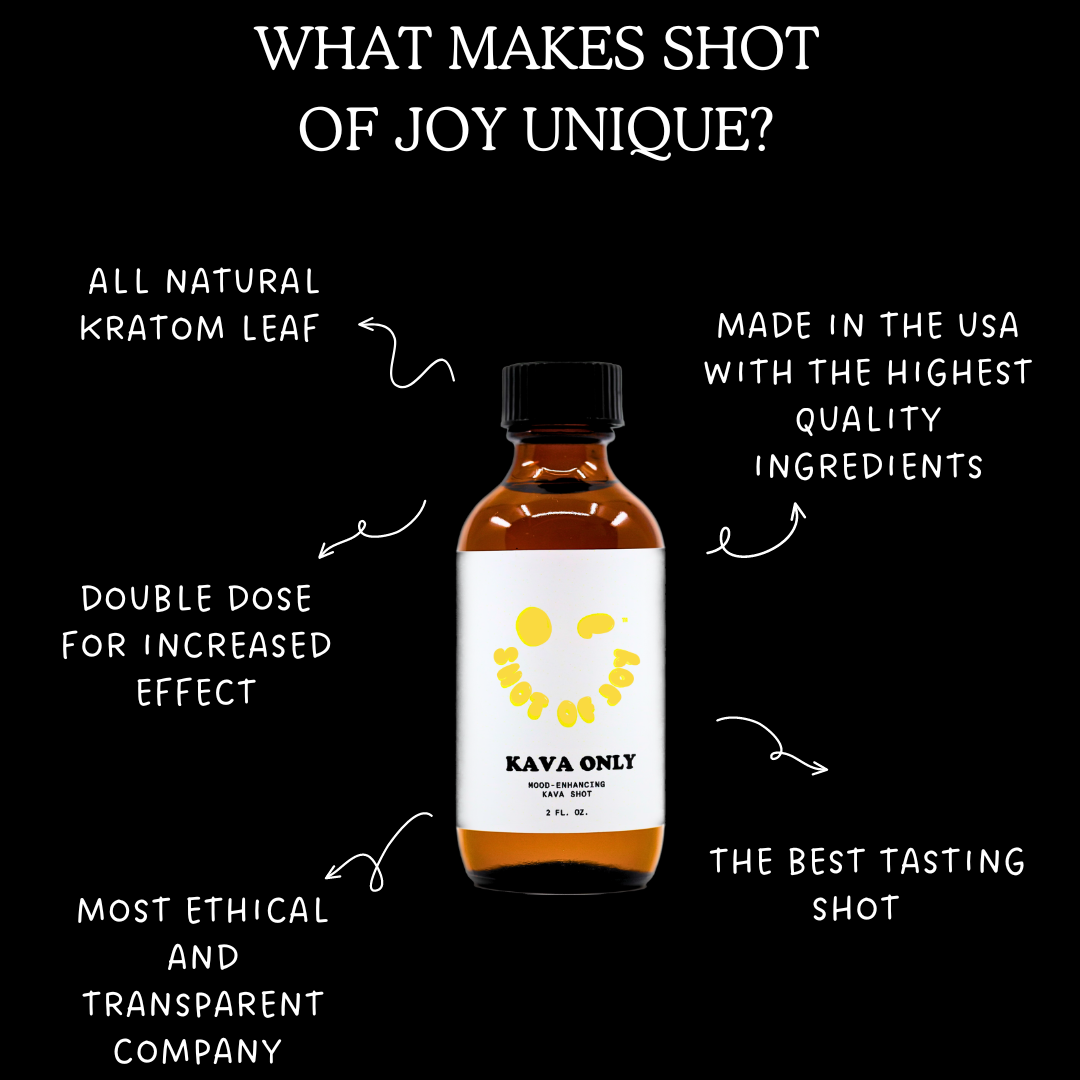 "Best kava drink I've ever had, boosted my mood and gave me the proper amount of energy."
- MICHAEL MCBRAIRTY, SHOT OF JOY CUSTOMER
PRE-ORDER Kava Only Shot
100% NO-RISK MONEY BACK GUARANTEE
Boost Creativity & Focus
Feel present, feel at peace with internal and external self, feel blissful and eager to be yourself again, feel excited and free. Reignite your passions that have been buried in stress and become the highest vibrational version of yourself.
PERFECT FOR ANY TIME OF DAY
All Day Wellness
Shot of Joy Kava shots are a plant-based tonics. What if you could get rid of that edge we all feel when presented with stressors, so we can allow ourselves to relax and enjoy.
ENERGY. RELAXATION. EUPHORIA.
Feel Blissful And Eager To Be Yourself Again
Everyone wants to feel great and less stressed.
Feel more connected optimistic and more compassionate for others.

Start with one botanical drink of all-natural ingredients direct from nature.Let yourself feel the natural energy and hightened relaxation to attack your day.